AboutHumanitarianAIDS Awareness & Funding for Research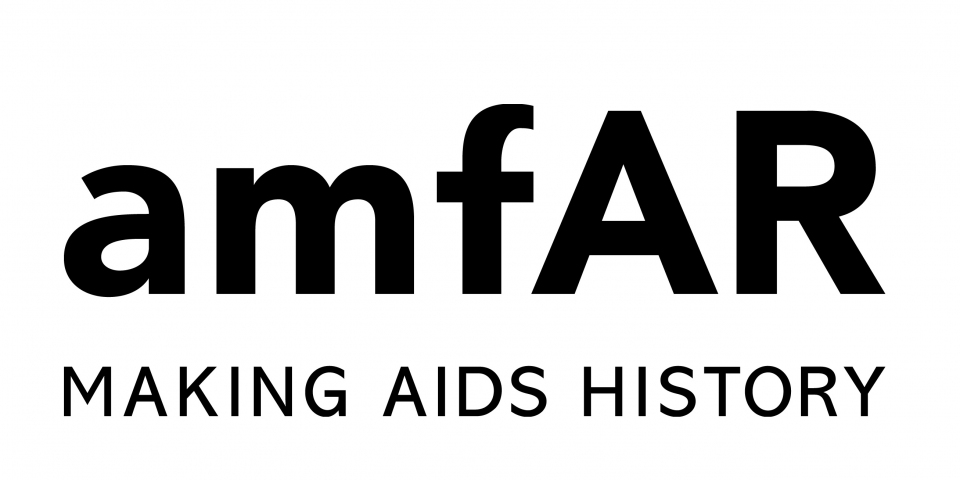 Leonard Bernstein and AmFAR
by Mathilde Krim, Ph.D
I first met Lenny a very, very long time ago, under a blistering Israeli sun, when the world was young, liberty still new to the land, and its nation exulting in a just-completed concert hall in Jerusalem. Lenny crowned that day with his music and his passion for life and for his people. To us and to him, laughter and tears came easily that night, but the tears were mostly of joy.
Tears of another kind began to be shed too often in New York in the early eighties. I had become deeply disturbed by a new and mysterious epidemic that was mercilessly killing young men. With a few others, I was struggling to raise funds for the American Foundation for AIDS Research (AmFAR), so as to ensure that all that could be done to confront the killer would be done.
Lenny also wanted to understand and he also wanted to help. In 1986, he and his manager, Harry Kraut, brought us a beautiful idea. Before we awarded our last grants that year they proposed to raise money quickly with a special concert in which all kinds of artists would perform pieces other than from their repertoires. And so it was that six short weeks later, on a cold December night, Aaron Neville and Linda Ronstadt sang "Ave Maria" together, Isaac Stern played "Fiddler on the Roof;" Bernadette Peters performed the First Would War song "My Buddy," and Hildegard Behrens sang, "Falling in Love Again." The evening ended with a standing and swaying audience joining the performers singing "Somewhere" from West Side Story. There wasn't a dry eye in the house. It was another Lenny "miracle night," unforgettable for its intensity, beauty and depth of emotion. It also provided manna from heaven to several unfunded but most deserving AIDS research projects.
Lenny came back to me again, in 1987, with a proposal for a major event at Carnegie Hall to be called "Music for Mathilde." I was stunned that he, from Olympus, should think enough of me to suggest such a title. He had followed our work and he had become informed about the meager government efforts to fight it, particularly in the developments of treatments. In the course of a number of conversations with him, I succeeded not only in changing the name of this concert simply to "Serenade," but also in explaining the possibility that AmFAR could organize practicing physicians - whom we would also train and support - into a nationwide network to test promising new drugs at the community level, so as to greatly increase the number of people with AIDS who would have access to new treatments. This was, in 1987, a daring new idea, but one of unquestionable humanitarian value. Lenny and Harry Kraut liked it.
"Serenade" took place in December of 1987 and played to a packed house at Carnegie Hall, including a group of nurses who worked in AIDS wards around the city. Once again, an extraordinary assortment of Lenny's friends and admirers had been assembled, from James Levine to Plácido Domingo, from Meryl Streep to Steve Martin. It was one of the most heartwarming evenings we have ever had for AmFAR, true to the spirit of the man who inspired it. For me, it was certainly the apogee of my life.
Most importantly, "Serenade" raised the first million dollars for AmFAR's community - based clinical trials program, which went on to create a nationwide network of 45 cooperating HIV/AIDS clinical research centers. One year later, the government joined in funding community-based clinical research. People with AIDS all over the United States are now greatly benefiting from the know - how, the experience and the research of hundreds of participating physicians. Hard work and new hope have begun to dry many tears of despair, thanks to the man who helped get it all started, Leonard Bernstein.
Dr. Mathilde Krim was Founding Co-Chair and Chairman of the Board of American Foundation for AIDS Research (AmFAR).
Back to
Humanitarian
"A Classic Evening for AIDS Research" Program - 1986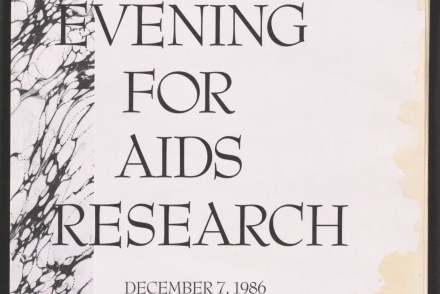 Courtesy of The Library of Congress Music Division