What Makes Opera Grand?
(Broadcast Live on the NBC Television Network: 23 March 1958)
Excerpt: Simultaneous Singing
LEONARD BERNSTEIN:
Now we come to one of the greatest devices in all opera: simultaneous singing. Why is it that trios, quartets, quintets, sextets are always the high point of opera? Because they provide a thrill that no other art form can provide: the thrill of being able to hear several emotional statements at once. You could never do it in a play; people just don't talk at the same time—that is, if they want to be heard. It would only be a jumble, like this next moment in La Bohème.

A mess. But music accomplishes the miracle, because notes are born to go together, as words are not. And so this little trio becomes a moment of striking beauty, instead of a jumble. And again reality has been expanded by music into a richness of lyricism whereby we can actually perceive three emotions at the same time.
Rodolfo's despair: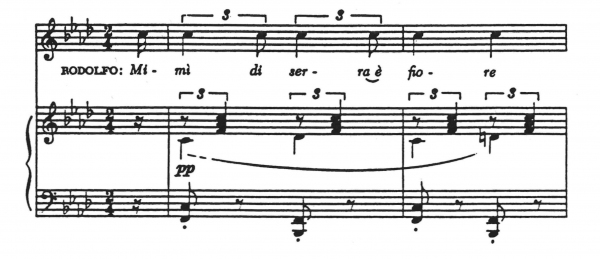 And Marcello's mumbling helplessness: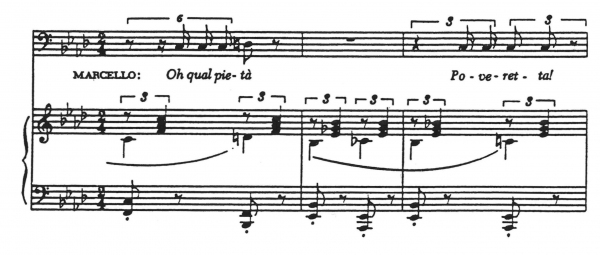 And over it all, Mimi's little gasps of anguish: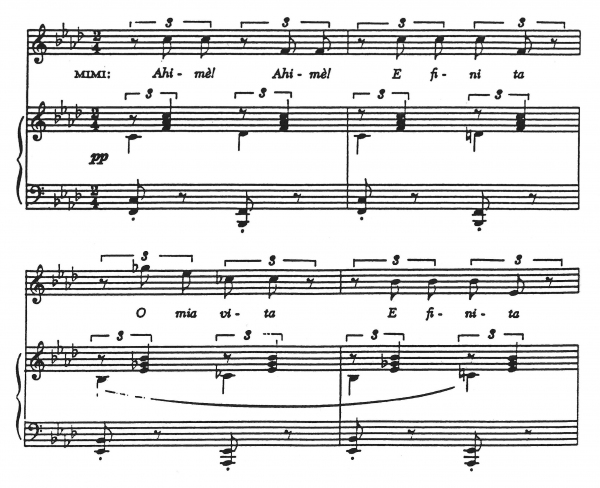 And together, the three things make a network of emotions that is in itself a brand new kind of emotional experience (trio sings):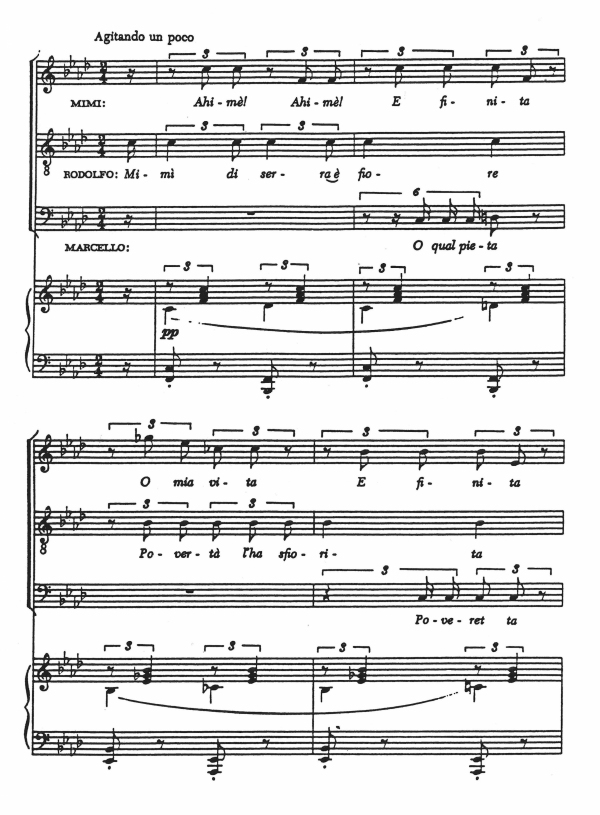 Do you see what I mean by "network of emotions"? That's something only opera can give you. Now, of course the singers were also singing words, but somehow you don't mind the jumble of different sung words. They are swallowed up by the beauty of the harmony.
[The script of "What Makes Opera Grand?" can be read in its entirety in the book "The Joy of Music".]
Written and Narrated by Leonard Bernstein
Frank Guarrera/Hans Conreid, Marcello
Carlo Bergonzi/Kenneth Haigh, Rodolfo
Laurel Hurley/Evans Evans, Musetta
Directed by Seymour Robbie
Produced by Robert Saudek Associates in cooperation with The Metropolitan Opera Association in association with the NBC Television Networ. Marcella Pobbe/Jean Marsh, Mimi