Latest News
Celebrating Photographer Ruth Orkin's Centennial
Posted September 3, 2021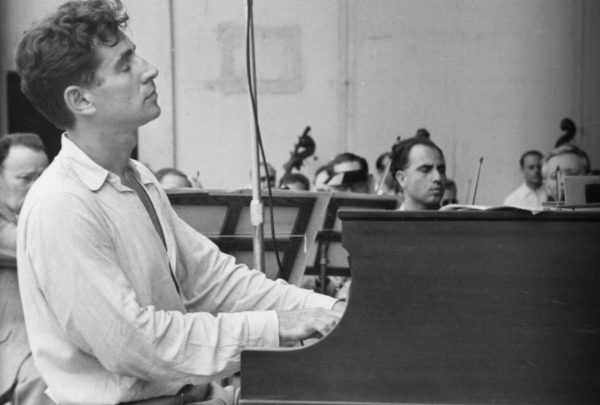 Leonard Bernstein playing piano at Lewisohn Stadium, 1947. (Copyright: Ruth Orkin Photo Archive. Used by permission, courtesy of Mary Engel. All rights reserved.)
September 3, 2021, marks the centennial of the birth of the great American photographer Ruth Orkin (1921-1985).
Orkin first photographed Leonard Bernstein in 1945 for a portrait with the NYC Symphony that was published in The New York Times. She photographed him extensively at the Tanglewood Music Festival and Lewisohn Stadium with many other notable musicians including Serge Koussevitzky, Aaron Copland, Marian Anderson , the musicians of the New York Philharmonic and Boston Symphony Orchestra and many others. In 1971, Orkin also photographed Bernstein when he conducted the Philharmonic at an outdoor concert in Central Park's Sheep Meadow.
Orkin and Bernstein enjoyed a lifelong friendship. In 1985, he spoke at her memorial service:
"Ruthie Orkin, the woman, person, friend, artist was one of those great friends that one didn't see very often. But one always knew she was there and she was always a great friend in spite of the rarity of one's meetings. It's like certain constellations in the sky that one is totally certain of and confident in, even though they are most of the time invisible.
I recall a visual. I always thought of Ruthie as a visual artist who was never fully dependent on the eye but rather on the eye in concert with the ear because she had the incredible sensitivity and sensibility about music. So the eye was usually in concert with the ear, but always in all the work in concert with the heart. Every work I've ever seen of hers is in one way or another, an act of love."
For a look at more of Orkin's iconic photos of Leonard Bernstein, we encourage you to check out this Classical.org article: https://bernstein.classical.org/features/ruth-orkin-photos/
For more information on Ruth Orkin, her archives, as well as centennial celebrations, including solo and group exhibitions, documentaries, book releases, and press, please visit www.orkinphoto.com.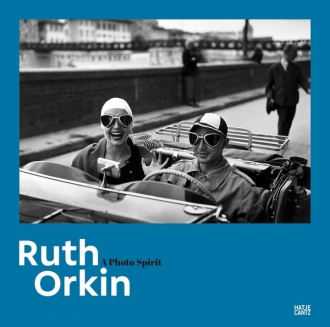 Published on the occasion of the photographer's 100th birthday, an illustrated book "Ruth Orkin: A Photo Spirit" celebrates Orkin's life and work with an equally extensive and fascinating overview of this exceptional artist's oeuvre. More Info: https://www.hatjecantz.de/ruth-orkin-8049-1.html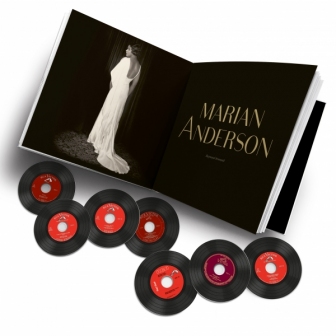 Ruth Orkin's photos of Leonard Bernstein and Marian Anderson can also be found in the recently released 15-CD box set celebrating Anderson from Sony Classical.
https://mariananderson.lnk.to/beyondthemusicLF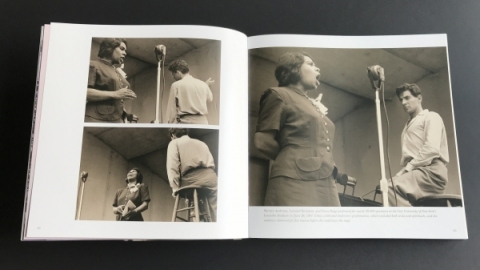 Marian Anderson, Leonard Bernstein, and Franz Rupp performed for nearly 20,000 spectators at the City University of New York's Lewisohn Stadium on June 26, 1947. Critics celebrated Anderson's performance, which included both arias and spirituals, and the audience clamored for five encores before she could leave the stage.