Latest News
Something's Coming: West Side Story - ABC 20/20 Special
Posted December 10, 2021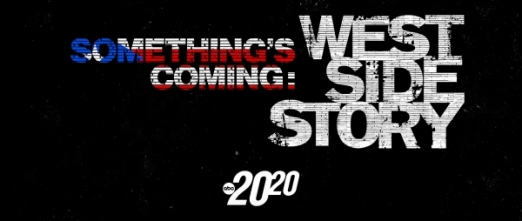 ABC News presented a one-hour primetime event that stepped inside the upcoming West Side Story film, featuring interviews and behind the scenes footage.
The special featured interviews with Steven Spielberg, Rita Moreno and other members of the cast and crew; discussions with Puerto Rican actors, artists and journalists on the role this story has had on their lives and the importance of authenticity and representation in film; and the final domestic television interview with the late Stephen Sondheim.
The special edition of "20/20" takes viewers into the world of West Side Story past and present as the iconic musical is adapted for the NEXT generation.
Watch Part 1:

Watch Part 2:

Watch Part 3: