Latest News
Leonard Bernstein, The Man, His Music, and His Mission (New Online Course)
Posted January 30, 2023
Join us for a new course offered by the Jacobs School of Music at Indiana University!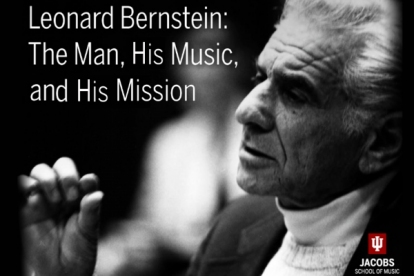 Leonard Bernstein, The Man, His Music, and His Mission offers an exploration into the extraordinary life of one of the 20th century's most influential and iconic artists. The four modules that make up the course include rarely seen videos and invite engaging discussion. Participants will be provided with expert guidance and many insights into Bernstein's music, as well as his monumental achievements, and the challenging issues he confronted throughout his life. The course brings awareness and clarity to his accomplishments as a composer, conductor, pianist, and educator. Importantly, it also focuses on Bernstein's impact as a humanitarian and social activist. Taught by an expert in music and ethics, Constance Cook Glen, the course is suitable for anyone with interests in Leonard Bernstein, as well as in 20th-century music for Broadway and the concert hall; and the interplay of the arts with politics and social change.
Each of the four modules includes three video presentations that are designed for self-study. The modules also include bonus (optional) Zoom sessions for interactive communication and reflection. This course features exclusive interviews with Bloomington academic luminaries as well as S with tephen Wadsworth (librettist and close friend) and Bernstein family members, Alexander Bernstein and Jamie Bernstein.
About the creator: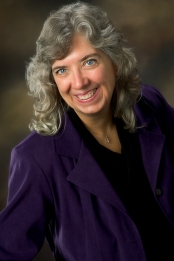 Creator and Instructor Constance Cook Glen is Teaching Professor and Director of the Music in General Studies program for the Indiana University Jacobs School of Music. Besides her extensive interest in the life, artistry, and legacy of Leonard Bernstein, her research focuses on the American musical, music of war and peace, and music listening and perception.
Glen's passion for Leonard Bernstein shines through every video, and her commitment to the music and mission makes this course promise to be an unforgettable experience.