Latest News
Artful Learning's Summer '23 Journey
Posted September 26, 2023
Artful Learning's Summer '23 Journey
By David Jeffers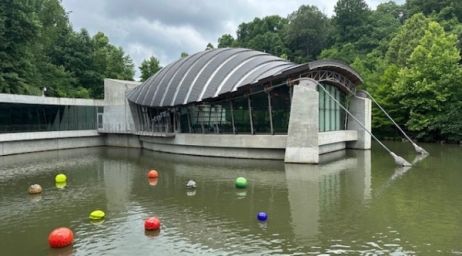 Arkansas Arts Academy (Bentonville, AR) June 2023
Artful Learning has had a busy summer with trainings at a number of schools. We could not have done it all without the help of our dedicated Artful Learning trainers, who offered their expertise both onsite as well as remotely. Let's get into it…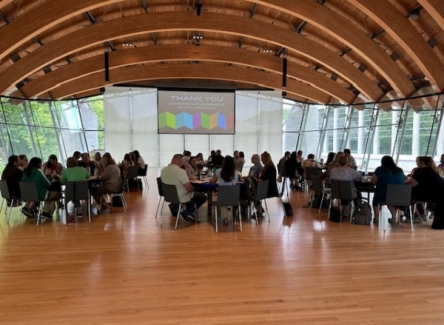 Arkansas Arts Academy (Bentonville, AR) June 2023
In June, our Artful Learning team headed to Rogers, Arkansas, to train the wonderful educators at Arkansas Arts Academy. We spent the first official day at the Crystal Bridges Museum of American Art. Each educator received a "digital passport" to explore this extraordinary museum, and find specific Masterworks to incorporate into their training process. Some artists featured in this "scavenger hunt" were Frank Lloyd Wright, Dale Chihuly, and Ruth Asawa, among others. Back on campus, Arkansas Arts Academy's educators used the concept of "relationships" to connect and pursue subjects like mathematics, science, language arts, social studies, and visual arts. We could not be more thrilled with Arkansas Arts Academy's enthusiasm for the Artful Learning model.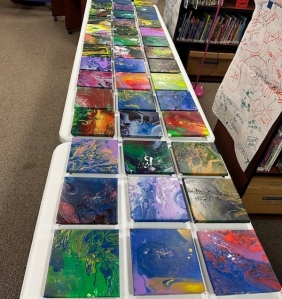 Arkansas Arts Academy (Bentonville, AR) June 2023
In August, our Artful Learning team traveled to Napa, California, to spend the week with Unidos Middle School to assist in their training before the students returned. We were honored and elated to spend the first day with renowned artist and Napa local, Gordon Huether. The Unidos staff received their "digital passports" to drive around Napa on a "Huether Hunt," to find some of his iconic installations throughout the region. The staff and Artful Learning trainers then met Gordon Huether himself, at his working studio in the midst of the beautiful wine country. Huether showed everyone around his space, and told them about his creations and processes. Along the way, there were fascinating discusion about design thinking, engineering, science, mathematics, and self-expression.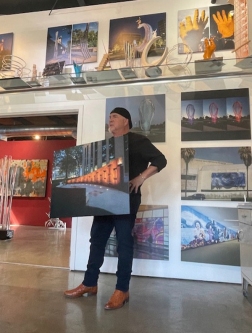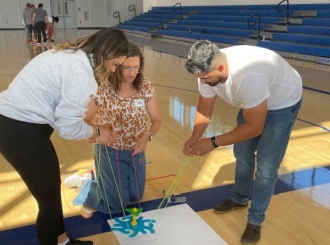 Unidos Middle School (Napa, CA) August 2023
At the same time as the Napa training, two Artful Learning trainers headed to Orangevale, California, for Ottomon Elementary School's two-day "refresh training." Ottomon's veteran educators applied arts-based skills & strategies to such activities as clay sculpture, grid drawing, verbs & adverbs, five focal movements, and body percussion patterns. The training went by far too quickly, and we cannot wait to return.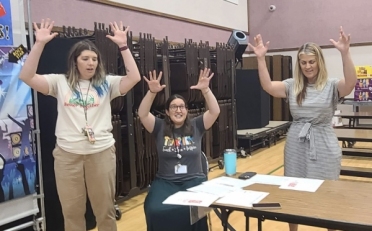 Ottomon Elementary School (Orangevale, CA) August 2023
We capped off the summer in Atlanta, Georgia to visit West Clayton Elementary School for their very first week-long training in the Artful Learning model. Our team organized over a dozen Arts-Based Skills & Strategies for West Clayton's staff to incorporate into their teaching. As West Clayton Elementary begins its Artful Learning journey, we see so much potential from its fabulous staff and cannot wait to see what the future holds for the school's collective identity.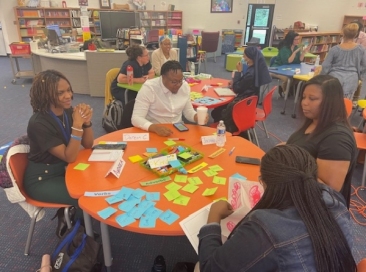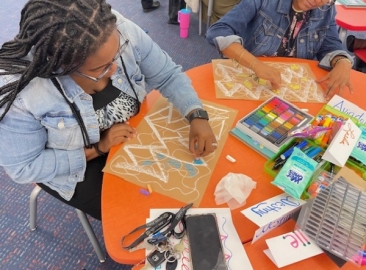 West Clayton Elementary School (Atlanta, GA) September 2023
Seeing so much new growth and confidence in the model is always inspiring. We still have much more work to accomplish in the upcoming months, and we look forward to providing updates very soon. Cheers!