Works Ensemble & Chamber Fanfare for the Inauguration of John F. Kennedy (1961)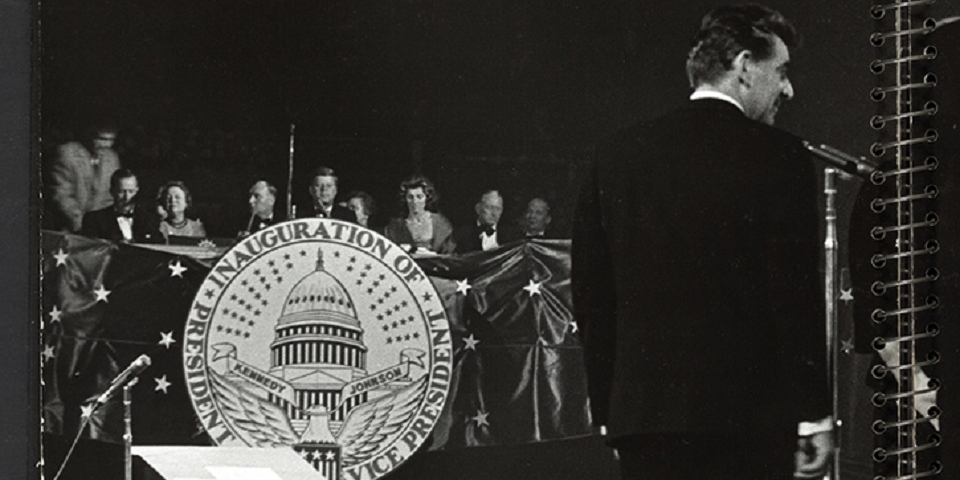 Overview
Bernstein met JFK in the 1950s and regularly attended event at the Kennedy White House. Frank Sinatra was asked to produce a gala on the eve of the Inauguration on January 19, 1961, at the National Guard Armory, Washington, D.C. Selected to conduct the seventy-piece band, Bernstein began the gala with his newly composed Fanfare. Despite a terrible blizzard and a delayed start, the star-studded line-up, including Ethel Merman, Nat "King" Cole, Sir Laurence Olivier, Sidney Poitier, Harry Belafonte, Ella Fitzgerald and many others, managed to entertain to the delight of the President and First Lady-elect.
Related Works
Fanfare for the 25th Anniversary of the High School
Brass Music

Details
(1961) 1 min
Text
Orchestrated by Sid Ramin
World Premiere:
January 19, 1961. John F. Kennedy Inauguration Gala, National Guard Armory, Washington, DC
Scoring
1.picc(both fl ad lib.).2.2.0-3.4.4.0-timp.perc(3)
---
Purchasing Licensing Information
Media
Leonard Bernstein conducting at President-elect John F. Kennedy's inauguration-eve gala, with Kennedy in background. National Guard Armory, Washington, D.C. January 19, 1961.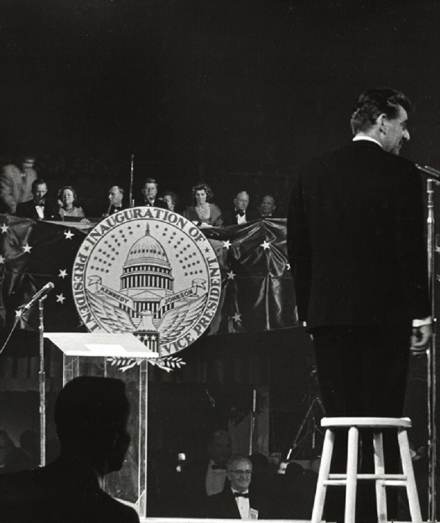 Leonard Bernstein Collection, Music Division, Library of Congress
Gianandrea Noseda and the National Symphony Orchestra perform Leonard Bernstein's "Fanfare for the Inauguration of JFK."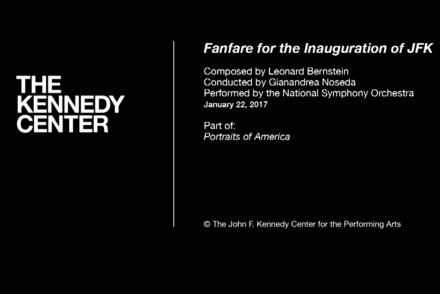 The Kennedy Center