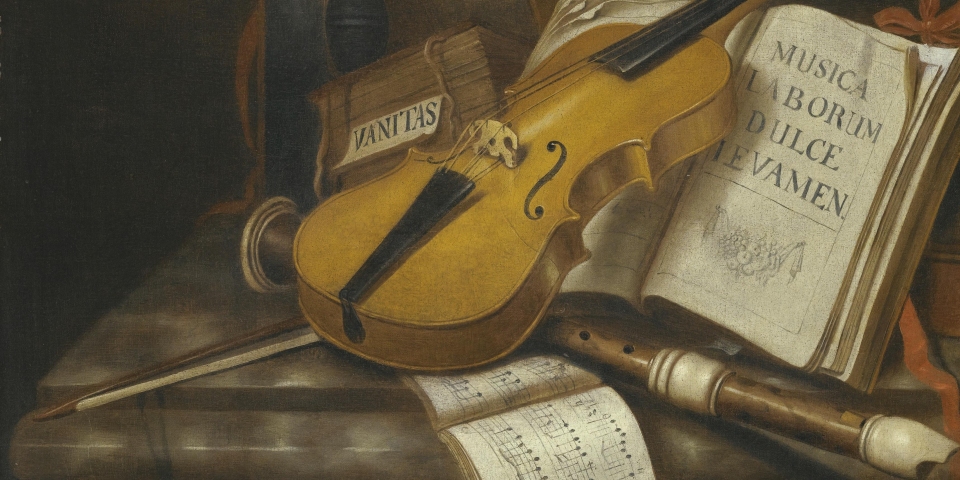 Overview
Previously unpublished, Bernstein's Variations on an Octatonic Scale was originally composed for recorder and cello in 1988-89 in Key West. Composed for Helena Burton, daughter of his friend Humphrey Burton, who played recorder. Soon after, Bernstein rewrote them for a larger ensemble, which became the second movement, "Mixed Double" in his Concerto for Orchestra.
The recorder part is written non-transposed, which would be at the octave for alto recorder, leaving it up to the preference of the player at which point to alternate between soprano and alto recorder. Bernstein wrote in the manuscript "Soprano or alto, or both alternately, as preferred."
Details
(1989) 6 min
World Premiere:
July 2, 1997. St. Catherine's Church, Port Erin, Isle of Man / John turner, recorder / Jonathan Price, cello
Scoring
recorder and cello
---
Dedication
For H.B. + H.B., with love
Transcriptions
Variations on an Octotonic Scale
transcribed for Clarinet in Bb and Cello
Purchasing Licensing Information
To perform Variations on an Octatonic Scale, please contact Boosey & Hawkes. For general licensing inquiries, click here.
To purchase sheet music for Variations on an Octatonic Scale, please visit our store.
Media
Edwaert Collier: Still Life with a Violin, a Recorder and a Score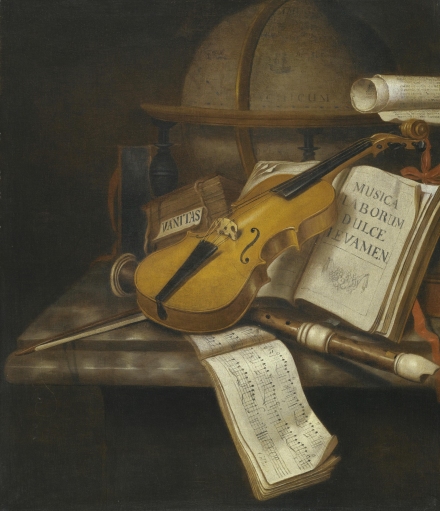 Wikimedia Commons
Bernstein: Variations On An Octatonic Scale For Recorder And Cello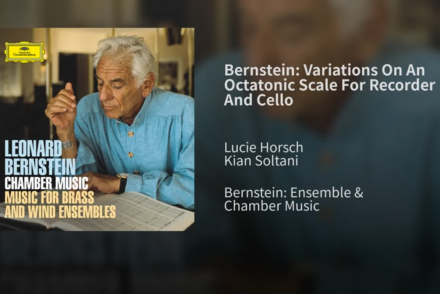 ℗ 2018 Deutsche Grammophon GmbH, Berlin