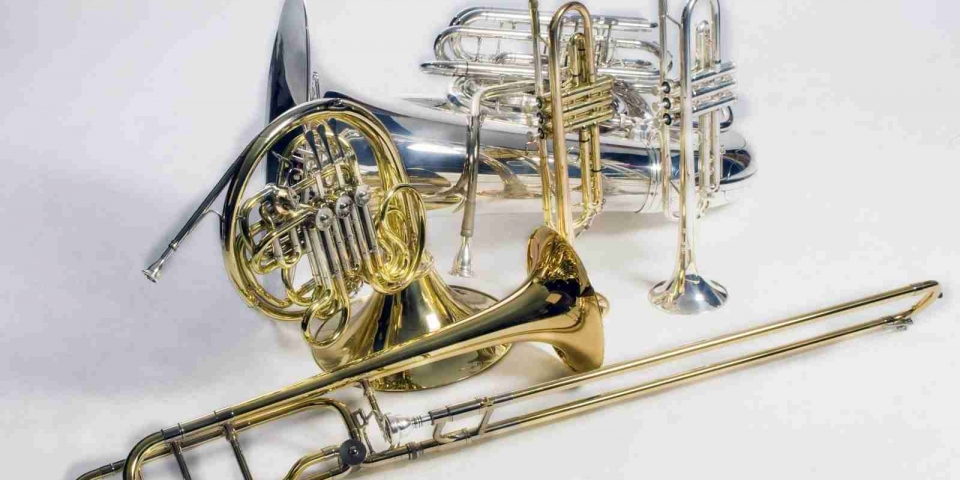 Overview
Bernstein's final composition, each of the five movements is dedicated to a choreographer-friend of his:
I. Dancisca, for Anthony (Anthony Tudor)
II. Waltz, for Agnes (Agnes de Mille)
III. Bi-Tango, for Mischa (Mikhail Baryshnikov)
IV. Two-Step, for Mr. B (George Balanchine)
V. MTV, for Jerry (Jerome Robbins)
The piece was premiered by Empire Brass, with at American Ballet Theater's 50th-anniversary gala, at the Metropolitan Opera House on January 14, 1990.
Related Works
Brass Music

Details
(1989) 6 min
World Premiere:
January 14, 1990. Metropolitan Opera House, New York, NY / American Ballet Theatre / Empire Brass
Scoring
brass quintet (2 trumpets, 1 French horn, 1 trombone, 1 tuba)
---
Purchasing Licensing Information
To perform Dance Suite, please contact Boosey & Hawkes. For general licensing inquiries, click here.
Media
Dancisca Sample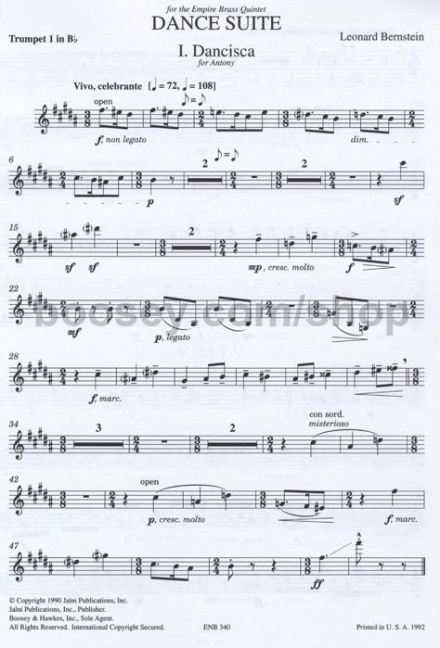 Dance Suite: I. Dancisa, for Anthony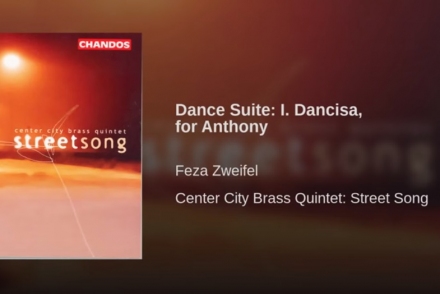 Center City Brass Quintet: Street Song