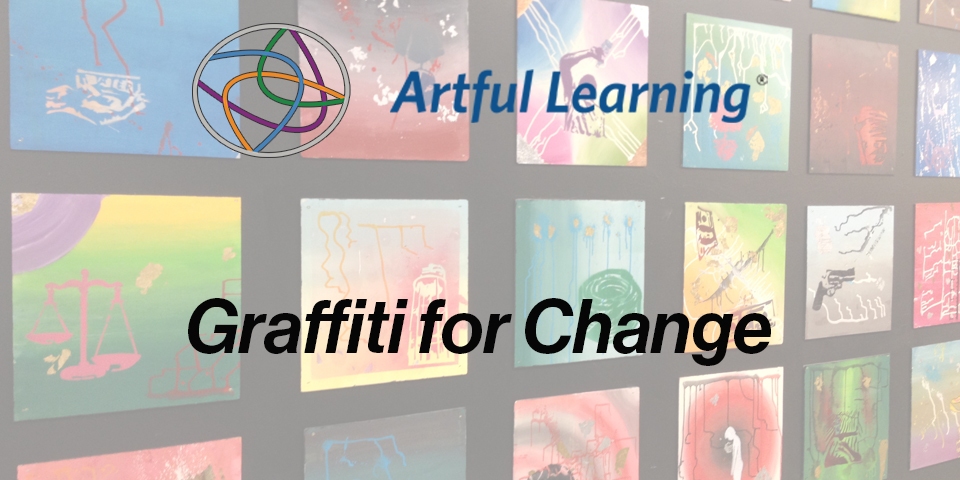 June 8, 2020
Graffiti for Change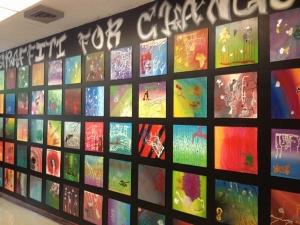 Seventh-grade students at Jackson Middle School, located in Portland, Oregon studied the universal concept of "conflict." Bethany Nelson, an educator, asked her students the Significant Question "How is conflict created and perpetuated?" Since this was a part of the history unit at the base of inquiry, Nelson expanded on the question by asking "What are the implications and effects of the colonization of Africa?" In order to answer these complicated questions, the students turned to important works in their music, history, reading, and art classes.
In music, they focused on how jazz and the blues reflect the combination of ancestral tradition and western influence—while recognizing their evolution into contemporary genres like hip-hop and R&B. In history, they learned about the Rwandan Civil War and how European influence strengthened the social discord within the country. In literature, they read excerpts from Joseph Conrad's "Heart of Darkness" and Chinua Achebe's "Things Fall Apart." In art, they learned about the history of graffiti in the United States and where it came from. Students also learned spray techniques from a professional graffiti artist during a two-week residency - which were incorporated into their Original Creations.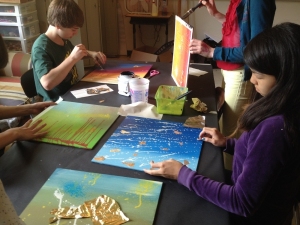 The Original Creations came in the form of graffiti art pieces that each student created. After recognizing the enduring impacts of European colonization in Africa, the students chose a conflict that they believed needed more attention. Each piece was made with plywood, house paint, and a stencil used for a distinct icon that symbolized each student's issue. The symbolic message each student sent through their art connected to Banksy's masterwork "Girl with balloons on Gaza wall." They reflected on the imagery and why its location on the Gaza wall was significant as a source of inspiration for creating meaning in their own work.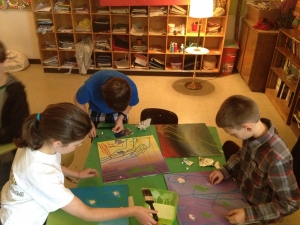 After the graffiti art pieces were completed, each student shared their work with the class and discussed why the conflict they chose was important and should be funded. The class ultimately showcased their paintings at an art gallery in downtown Portland where they sold their work and raised $4,000 for the issue they voted on. Their earnings went to the nonprofit, "Water for People," that installed a water pump for a village in Rwanda. Thus, demonstrating that a clear focus with few materials can create a lasting impact through art.