Latest News
Remembering Gerald Freedman
Posted March 20, 2020
We are saddened to hear of the passing of theater legend Gerald Freedman (1927-2020).
During his long and celebrated career, Freedman amassed a dizzying array of credits, including assistant directing the original Broadway production of "West Side Story" alongside Jerome Robbins in 1957 and directing the world premiere of "Hair" in 1968.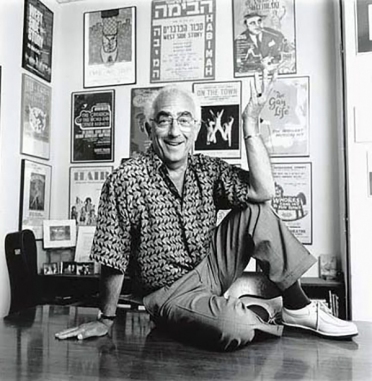 Freedman began his professional career in New York City initially as a scenic designer/painter, night club singer, pianist, and cantor, before moving to Los Angeles to be the dialogue director on numerous films for Columbia Pictures. Upon returning to New York in 1956, he assisted director/choreographer Jerome Robbins on the original Broadway production of "Bells are Ringing." He then assisted Robbins on two groundbreaking productions: "West Side Story" in 1957 and "Gypsy" starring Ethel Merman in 1959.
He made his Broadway debut as director of the revival of the Jerome Robbins and Leonard Bernstein hit "On the Town" in 1959. He later directed the New York City Center revival of "West Side Story" in 1964, and co-directed the 1980 Broadway revival with Robbins.
Freedman was a driving artistic force in the very early days of The Public Theater and the New York Shakespeare Festival, working alongside Joseph Papp. During his tenure as the Dean of the School of Drama at the University of North Carolina School of the Arts, he directed over 34 school productions, including an acclaimed "West Side Story," and established the BFA Directing Program, bringing the School of Drama to the forefront of theater education.
Freedman's creative directorial vision brought works to life that would shape theatrical history on Broadway and beyond. He will be missed!