Latest News
Summer 2021 Reading
Posted June 25, 2021
As the summer arrives, there are armfuls of books about Bernstein collaborators and friends to keep your beach days full.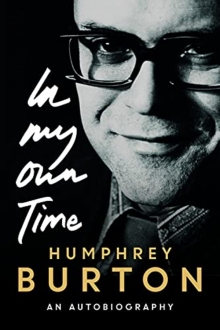 Sir Humphrey Burton, BBC's former Head of Music and the Arts, and one of Britain's most influential post-war music and arts broadcasters, has penned In My Own Time: An Autobiography. Burton had a long association with Leonard Bernstein. He filmed many of the Maestro's educational programs, as well as scores of concerts with the Vienna Philharmonic. Burton is also the author of the celebrated Bernstein biography. In his new book, Burton offers readers many encounters with the superstars of twentieth century classical music, as well as tales from former broadcasting colleagues. We witness a creative mind at work that never loses sight of how the presentation of music must go hand-in-hand with a deep understanding of music itself.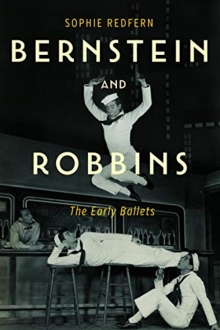 The new book, Bernstein and Robbins: The Early Ballets by Sophie Redfern, draws extensively on previously unpublished archival documents to provide a detailed and original account of the creation, premiere and reception of two early collaborations by the two great artists: Fancy Free and Facsimile.
Bernstein and choreographer Jerome Robbins saw both of their stage careers launched by their ballet, Fancy Free (1944). With set designer Oliver Smith, Bernstein and Robbins captured the antic sprit of wartime New York, creating the popular ballet that is still widely performed today. The hit musical On The Town, itself inspired by Fancy Free, and the now-forgotten ballet Facsimile, followed over the next few years. Redfern's book provides a new understanding of the Bernstein-Robbins relationship by investigating this formative early period in their careers.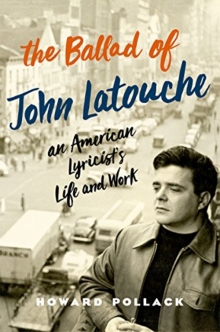 The American lyricist John Latouche, who penned lyrics for the original production of Candide (1956), is celebrated in a recent biography by Howard Pollack: The Ballad of John Latouche, An American Lyricist's Life and Work. Besides Bernstein and Lillian Hellman, Latouche worked on many interesting projects including The Beggar's Opera, as Beggar's Holiday with Duke Ellington and the opera The Ballad of Baby Doe with Douglas Moore. Latouche also had a wide circle of noteworthy friends, including Paul and Jane Bowles, Yul Brenner, John Cage, Jack Kerouac, Frank O'Hara, Ned Rorem, Virgil Thomson, Gore Vidal, and Tennessee Williams, among others. This book draws widely on Latouche's diaries and on the archival collections of Bernstein, Ellington, and others.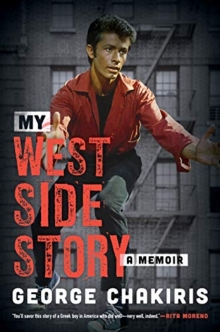 George Chakiris, who played Bernardo in the 1961 film version of West Side Story, has written: My West Side Story: A Memoir. He writes about his acting/dancing career, and appearing in musicals such as Gentlemen Prefer Blondes (1953), White Christmas (1954), and There's No Business Like Show Business (1954) and his experience of working on the film with Jerome Robbins and Rita Moreno. Ms. Moreno said: "George Chakiris has been my dear and beloved friend since we met on the set of West Side Story. He is godfather to my daughter Fernanda, because I felt at the time there was no lovelier, funnier and truer person. My feelings have only grown deeper, and oh, the Hollywood stories! You'll savor this story of a Greek boy in America who did well—very well, indeed."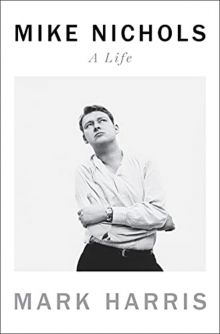 Rounding off the summer book list is the biography Mike Nichols: A Life by Mark Harris. A longtime friend of Bernstein and his wife, Mike Nichols burst onto the scene while still in his twenties, as half of the wildly successful improv duo with Elaine May. From there, he moved on to direct four consecutive hit plays on Broadway; won back-to-back Tony Awards; and ushered in a new era of Hollywood moviemaking with Who's Afraid of Virginia Woolf?—soon followed by The Graduate, which won him an Oscar and became the third-highest-grossing movie ever. At thirty-five, Nichols lived in a three-story Central Park West penthouse; drove a RollsRoyce; collected Arabian horses; and counted Jacqueline Kennedy, Elizabeth Taylor, Richard Avedon and the Bernstein family as friends. Mark Harris gives an intimate and absorbing portrait of success and failure alike—telling a rich story of one of the most interesting, complicated, and consequential cultural figures of the twentieth century.