Latest News
The NY Philharmonic's Bernstein Centenary broadcasts win big at 2019 New York Festivals Radio Awards!
Posted June 25, 2019
The annual New York Festivals Radio Awards ceremony was held on Monday, June 24th in New York City. "100 Years of Bernstein" - a dedication from The New York Philharmonic to the memory of the orchestra´s former Music Director and Conductor Laureate, earned double Gold trophies for Music and Best Mini-Series and a Silver for Best Director (Mark Travis).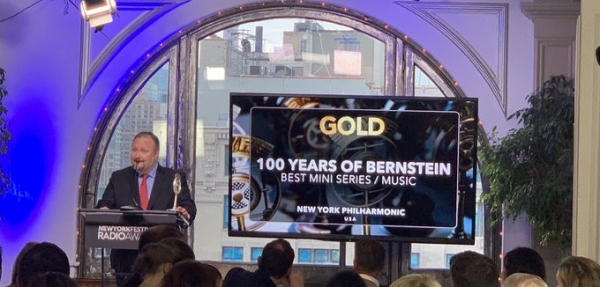 Listen to the broadcasts here: