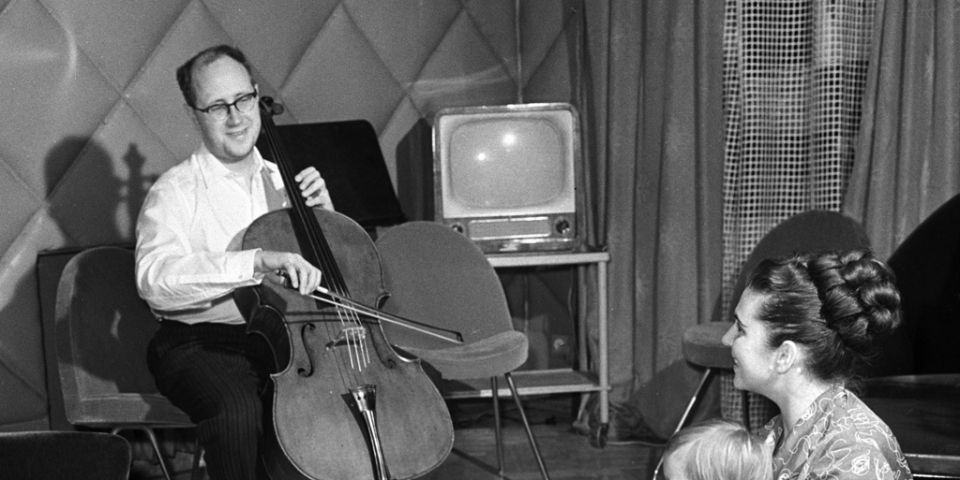 Overview
Leonard Bernstein met the cellist Mstislav "Slava" Rostropovich on a State Department sponsored tour with the New York Philharmonic to Russia in 1959. SLAVA! A Political Overture was premiered on October 11, 1977 as a part of Mstislav Rostropovich's inaugural concerts as music director of the National Symphony Orchestra.
Jack Gottlieb wrote in the program note for the premiere performance,
"The first theme of Slava! is a vaudevillian tune redolent of political campaign high jinks. Theme two, which prominently features the electric guitar, is a canonic tune in7/8 time (both themes based on songs from 1600 Pennsylvania Avenue). A very brief kind of development section follows, after which the two themes recur in reverse order. Near the end they are combined with a quotation (proclaimed by the ubiquitous trombones) from the "Coronation Scene" of Mussorgsky's Boris Godunov, where the chorus sings the Russian word slava! meaning "glory!" In this way, of course, the composer is paying an extra four-bar homage to his friend Rostropovich.
The original version has a tape of election conventioneering. The recording session was held at a studio on the East Side of New York City, near the United Nations building, with LB, Michael Wager, Adolph Green, and Patrick O'Neal as orators who shout typical cliches: "If I am elected to this high office . . .," "The people of this nation are sick and tired . . .," "Never again shall we submit to . . .," "Permit me to quote the words of . . .", "I give you the next president. . . ." All of these slogans get lost in the roar and cheers of the crowd.
Although the composer has called this piece an overture, it has been found to be equally effective as the conclusion of a program, or even, if the occasion warrants, as an encore."
Dedicated to Rostropovich, the piece concludes with the musicians shouting "Slava!"
Throughout the Leonard Bernstein Centennial, Slava! received 40 performances by 28 orchestras in 6 countries across Asia, Europe, and North America, and in 15 US States.
Details
(1977) 4 min
World Premiere:
October 11, 1977. John F. Kennedy Center for the Performing Arts, Washington, DC, United States | National Symphony Orchestra / Mstislav Rostropovich, conductor
Scoring
2.picc.2.corA.2.Ebcl.bcl.ssax.2.dbn-4.3.3.1-perc(4-5)-elec.guitar-pft-strings
Version Notes
This work requires additional technological components and/or amplification.
---
Transcriptions
SLAVA! A Political Overture
for symphonic band (arranged by Clare Grundman)
Purchasing Licensing Information
Media
Rostropovich plays at the Berlin Wall, 1989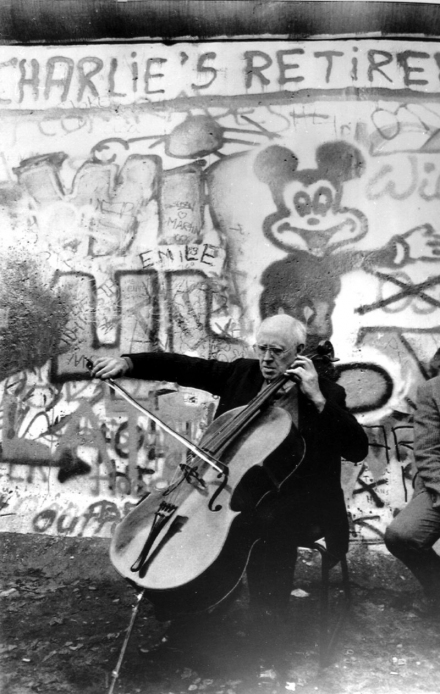 Bernstein: Slava! - A Political Overture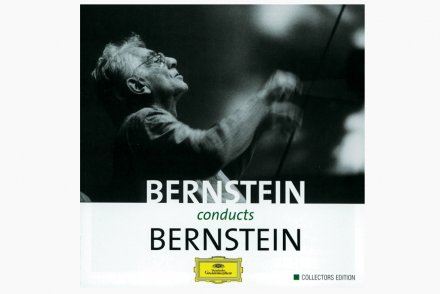 ℗ ℗ 1982 Deutsche Grammophon GmbH, Berlin