Bernstein at 100
#BernsteinAt100

Leonard Bernstein at 100 is the world-wide celebration of the 100th birthday of Leonard Bernstein, the composer, conductor, educator, musician, cultural ambassador, and humanitarian, officially beginning on August 25, 2017, Bernstein's 99th birthday, and continuing through his 100th year until August 25, 2019. On this page you will find resources to help you discover and program Bernstein's works, in addition to news of Centennial events around the world.
Official Centennial Logo
On this page you will find a guide to using the official logo of the Leonard Bernstein at 100 centennial. Concert and event presenters may use the logo to promote events, and we ask that in exchange you will let us know of your event by adding it to the calendar.
The Leonard Bernstein Memory Project
Share your memories of Leonard Bernstein publicly by clicking here.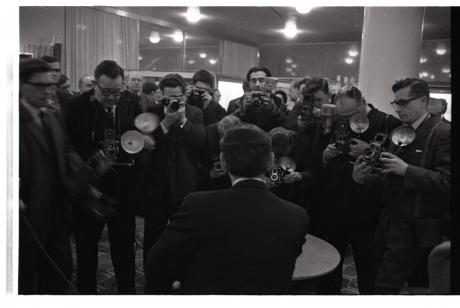 Tuesday August 01, 2017
7:00 pm
OÖ Kulturquartier/ Ursulinenhof, Linz, Austria
7:00 pm
Hansa-Gymnasium (Open Air), Stralsund, Germany