Works Film On the Waterfront (1954)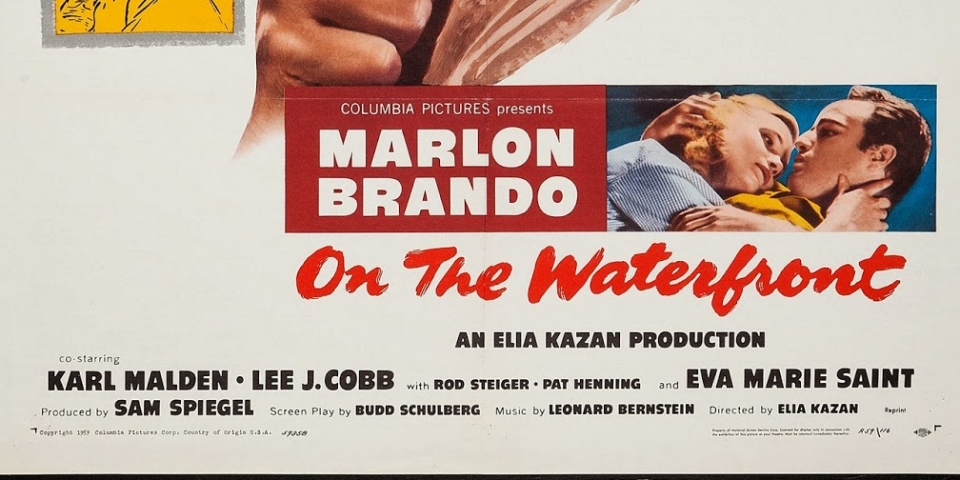 Leonard Bernstein's score the Academy Award-winning On The Waterfont debuted when the film opened in New York City on July 28, 1954. His score for the film received wide popular and critical acclaim, and On The Waterfront won 8 Academy Awards, including Best Picture, Best Leading Actor (Marlon Brando), Best Supporting Actress (Eva Marie Saint), and Best Director (Elia Kazan).
*Music by Leonard Bernstein. ©1962, renewed.
Israel Philharmonic Orchestra conducted by Leonard Bernstein.
℗1982 Deutsche Grammophon GmbH, Hamburg. 415 255-2.
Details
(1955) 22 min
World Premiere:
August 11, 1955. Tanglewood Music Festival, Boston, MA, United States | Boston Symphony Orchestra / Leonard Bernstein, conductor
Scoring
2.picc.2.2.Ebcl.bcl.asax.2.dbn-4.3.3.1-timp(2).perc(3-4)-harp-pft-strings
(2015) 1 hr 48 min (intermission optional)
World Premiere:
September 19, 2015. Avery Fisher Hall, New York, NY, United States | New York Philharmonic / David Newman, conductor
Scoring
picc.2(I=picc, afl;II=afl).2.3(III=Ebcl).bcl.ssax.asax.tsax.barsax.2.dbn-4.3.3.1-timp(2).perc(3)-2pft(upright;grand)-harp-acc-strings(min:14.12.10.8.6)
Version Notes
This work requires additional technological components and amplifcation.
---
Purchasing Licensing Information
To perform On the Waterfront film with live orchestra, contact Boosey & Hawkes. For general licensing inquiries, click here.
Media
On The Waterfront movie poster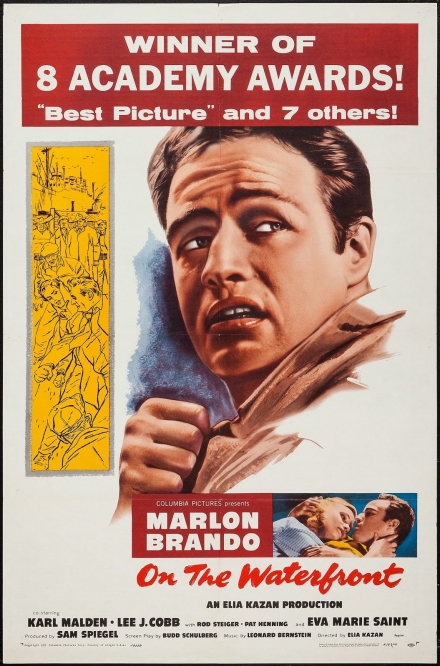 Audio