Latest News
Dr. Jack Gottlieb Jewish Music Studies Endowment Fund
Posted October 20, 2020
Dr. Jack Gottlieb Jewish Music Studies Endowment Fund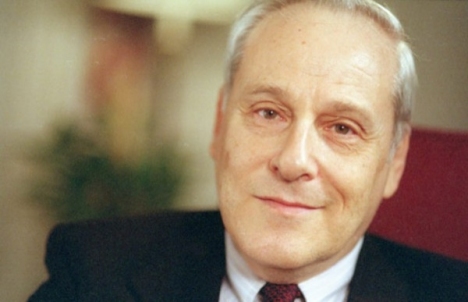 Dr. Jack Gottlieb (1930 – 2011) was an internationally recognized composer of Jewish liturgical music as well as choral, opera, theater, and orchestral works. A leading authority on Leonard Bernstein's music, Jack Gottlieb's association with Bernstein spanned more than 30 years. He studied with Bernstein at Brandeis University, and wrote his doctoral thesis on Bernstein's compositional methods in A Study of Melodic Manipulations (1964). From 1958 to 1966 he was Bernstein's assistant at the New York Philharmonic. In 1977 he joined Amberson, Inc. as publications director, where he edited and brought together in book form Bernstein's best-selling television lectures, The Joy of Music, and The Infinite Variety of Music. He also compiled a comprehensive catalogue of Bernstein's compositions, music writings, recordings and television features, known as the Red Book. Jack continued his association as a co-editor for the Leonard Bernstein Office newsletter, Prelude, Fugue & Riffs.
Dr. Gottlieb was a frequent contributor of liner notes for recording companies and program notes for orchestras. He was also the author of two books: Funny, It Doesn't Sound Jewish, and a memoir, Working with Bernstein.
Gottlieb was also Professor of Music and Composer-in-Residence at the Debbie Friedman School of Sacred Music (DFSSM) at Hebrew Union College-Jewish Institute of Religion (HUC). His influence now extends to generations of cantorial students. Dr. Gottlieb's distinguished musical legacy will be perpetuated through the creation of the Dr. Jack Gottlieb Jewish Music Studies Endowment Fund at HUC's DFSSM by a gift from the Theophilous Foundation, which was established by Gottlieb's bequest to promote and nurture the ongoing promulgation and development of serious and innovative music for the synagogue.
The Dr. Jack Gottlieb Jewish Music Studies Endowment Fund will serve several purposes: to support the teaching, research, and publications of the Dr. Jack Gottlieb Scholar in Jewish Music, the first recipient to be named in 2021; to provide annual support and recognition for composers over the age of 50; and to present an annual award to a composer of new Jewish worship music. It will thus further Dr. Gottlieb's principles and tangible work in the foreground of Jewish music worldwide, as well as sustain Dr. Gottlieb's estimable legacy.
Alexander Bernstein said, "Our beloved Jack was always a cherished presence in our lives. He was invaluable to our dad, as an assistant at the New York Philharmonic in the 50s and 60s, and later as chronicler, advisor, and publications director. Like an uncle, he doted on us 'kids' - once even rescuing me after a bloody fall from my bicycle. Jack was honorable, conscientious, loving, and wonderfully kind."
The announcement of the Fund took place on October 13, which would have been Gottlieb's 90th Birthday. You can watch the recording on Vimeo.