Works Ballet Facsimile: Choreographic Essay for Orchestra (1946)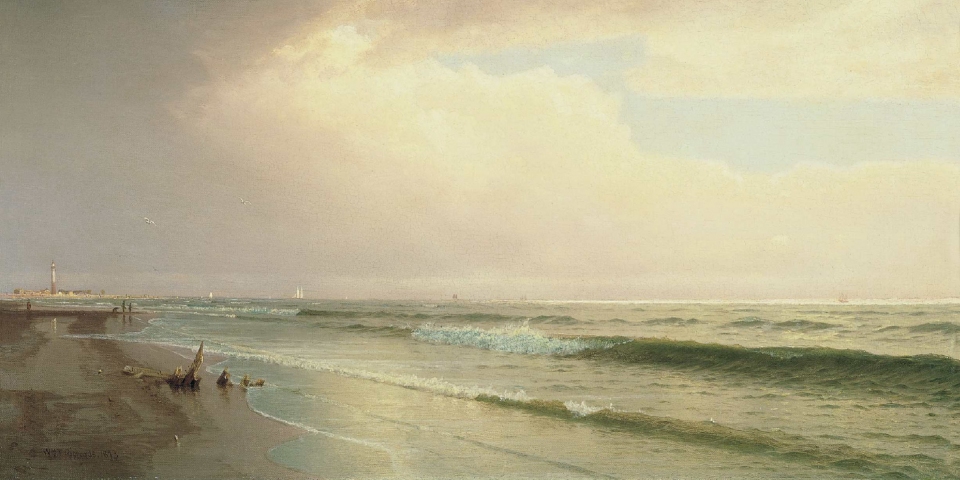 Overview
Facsimile, the second ballet by Leonard Bernstein and Jerome Robbins, was commissioned by the American Ballet Theatre, and the music was composed by Bernstein in the three weeks between the close of the 1946 season at Tanglewood and the opening of the New York City Symphony season. The ballet depicts "three insecure people", two men and a woman, who are involved in a tumultuous love triangle, though the intense nature of the ballet led ABT to revise it, lightening its tone as well as adding some vague humor.
Related Works
Dybbuk
Fancy Free

Details
(1946) 19 min
World Premiere:
October 24, 1946. Broadway Theatre, New York, NY, United States | Ballet Theatre / Jerome Robbins, choreographer / Leonard Bernstein, conductor
Scoring
2(II=picc).2.2(=Ebcl).2-4.2.crt.2.1-timp.perc(2)-pft(concertante)-strings
(1945) 4 min
Text
Leonard Bernstein (in English)
World Premiere:
October 24, 1948. New York, NY, United States | Nell Tangeman, soprano / Robert Cornman, piano
Scoring
2.2.2.2-4.1.0.0-timip-harp-strings
---
Arrangements
Afterthought: Study for the Ballet Facsimile
(1954) 4 min
for voice and piano
Purchasing Licensing Information
For more information about choreographing works by Leonard Bernstein, including orchestral and chamber works, please visit Boosey & Hawkes. Ballets are available to be performed in concert. For general licensing inquries, click here.
To purchase sheet music for Afterthought, please visit our store.
Media
Facsimile depicts a love-triangle scenario set on a beach // William Trost Richards: Seascape with Distant Lighthouse, Atlantic City, New Jersey (1873)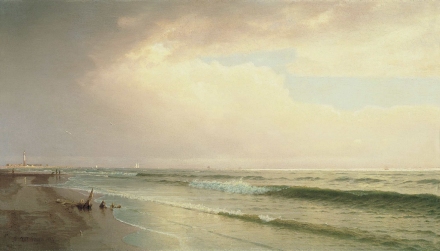 William Trost Richards (via Wikimedia Commons)
Facsimile - Choreographic Essay For Orchestra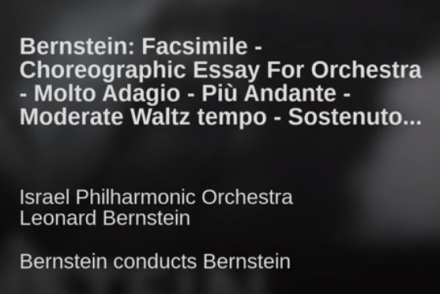 Bernstein conducts Bernstein