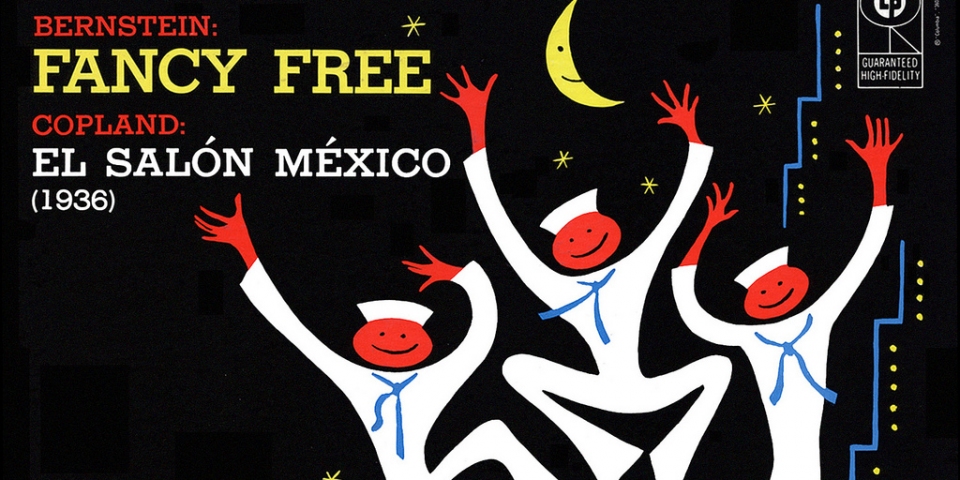 Leonard Bernstein and Jerome Robbins first collaborated in the mid-1940s on the instantly popular ballet Fancy Free, commissioned by American Ballet Theatre. First performed on April 18, 1944, this work, a piece about three sailors on shore-leave in New York City, served as inspiration for their next endeavor, the smash hit Broadway musical On The Town, which was a critical success and launched a long-lasting creative partnership between Bernstein and Robbins.
*Music By Leonard Bernstein. ©1950, renewed
Ruth Mense, piano
Israel Philharmonic Orchestra, conducted by Leonard Bernstein.
℗1979 Polydor International GmbH, Hamburg. 423 583-2
Details
Choreography by Jerome Robbins
Commissioned by the American Ballet Theatre
(1944) 27 min
World Premiere:
April 18, 1944. Metropolitan Opera House, New York, NY, United States | Ballet Theatre Orchestra / Leonard Bernstein, conductor
Scoring
2(II=picc).2.2.2-4.3.3.1-timp.perc(2-3)-pft-strings
Version Notes
*Only the original choreography by Jerome Robbins is permitted for performance.
---
Arrangements
Three Dance Variations from Fancy Free
(1944) 7 min
for orchestra
Scoring: 2(II=picc).2.2.2-4.3.3.1-timp.perc(2-3)-pft-strings
Purchasing Licensing Information
For more information about choreographing works by Leonard Bernstein, including orchestral and chamber works, pleaes visit Boosey & Hawkes. Ballets are available to be performed in concert. For general licensing inquiries, click here.
Media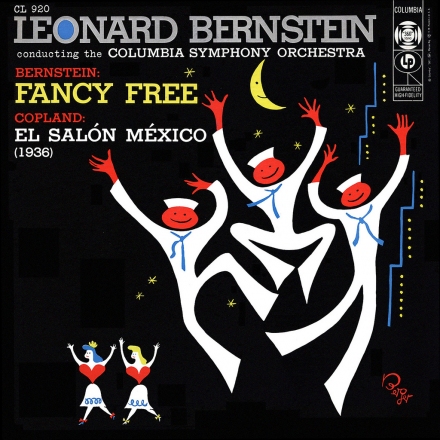 Columbia Records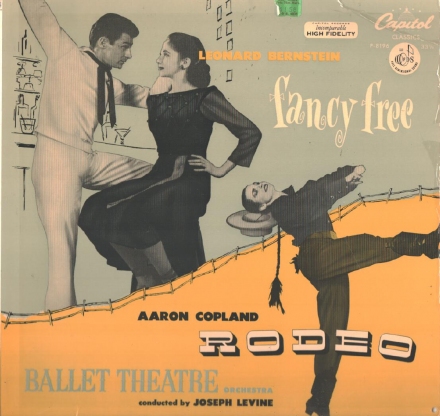 Capitol Classics
Audio