Works Full Orchestra Three Dance Episodes from "On the Town" (1945)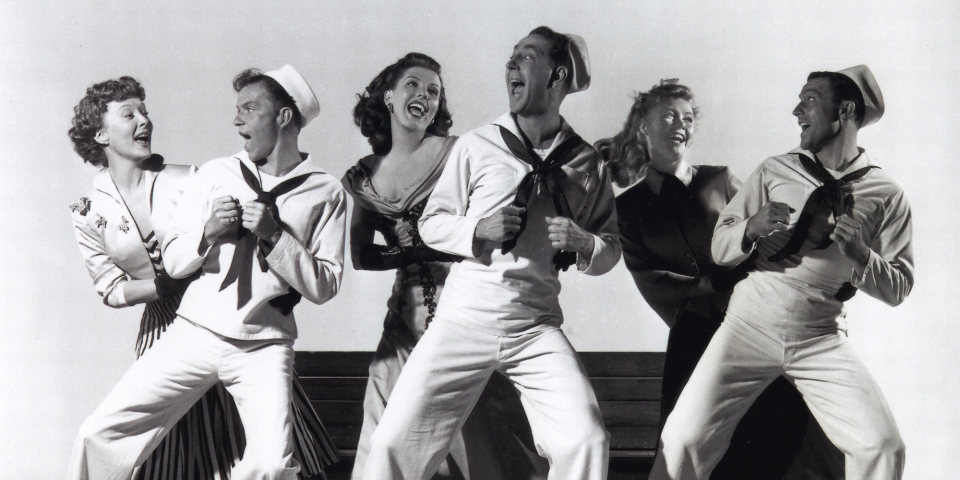 Overview
Writes Bernstein, "It seems only natural that dance should play a leading role in the show On the Town, since the idea of writing it arose from the success of the ballet Fancy Free. The story of On the Town is concerned with three sailors on 24-hour leave in New York, and their adventures with the monstrous city which its inhabitants take so for granted."
The first episode is Dance of the Great Lover, in which the romantic sailor Gabey falls asleep on the subway and dreams of sweeping Miss Turnstiles off her feet; the effervescent music underlines Gabey's naiveté as well as his determination.
In the second episode, Pas de Deux, Gabey watches a scene, "both tender and sinister, in which a sensitive high-school girl in Central Park is lured and then cast off by a worldly sailor." This is set to Lonely Town – one of Bernstein's greatest tunes, worthy of his friend and mentor Aaron Copland in its air of reflective melancholy.
The finale, Times Square Ballet is described by Bernstein as "a more panoramic sequence in which all the sailors congregate in Times Square for their night of fun." Part of the action takes place in the Roseland Dance Palace, with music to match. The famous "New York, New York, it's a helluva town" theme makes a cameo appearance.
For the complete Broadway musical, see On the Town.
Related Works
On the Town

Details
(1945) 10 min
World Premiere:
February 3, 1946. Civic Auditorium, San Francisco, CA, United States | San Francisco Symphony / Leonard Bernstein, conductor
Scoring
1(=picc).1(=corA).3(I=Eb,II=asax,III=bcl).0 - 2.3.3.0 - timp.perc(2)-pft-strings
Version Notes
The movements "The Great Lover Displays Himself", "Lonely Town: Pas de Deux", and "Times Square: 1944" can be performed separately.
---
Arrangements
Three Dance Episodes from "On the Town"
for symphonic band (arr. Paul Lavender)
Purchasing Licensing Information
To perform Three Dance Episodes from On the Town, please contact Boosey & Hawkes. For general licensing inquiries, click here.
To purchase sheet music for Three Dance Episodes from On the Town, please visit our store.
Media
Bernstein: On The Town: Three Dance Episodes - 3. Times Square: 1944 (Allegro)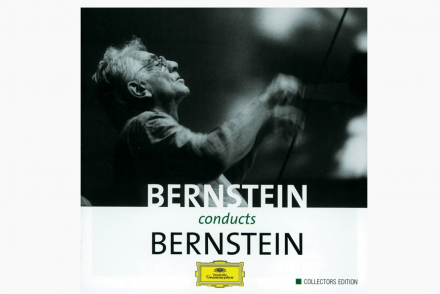 ℗ 1982 Deutsche Grammophon GmbH, Berlin