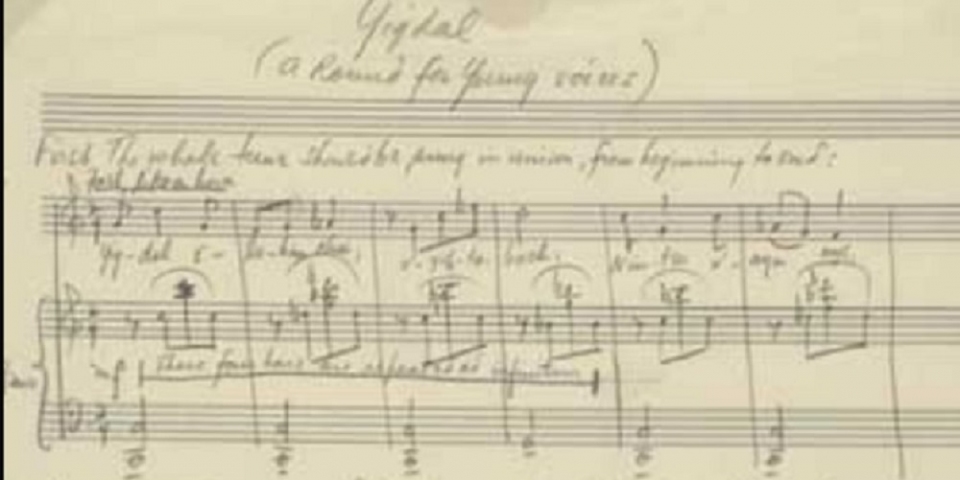 Overview
Round for Chorus and Piano
In this composition for the synagogue, Leonard Bernstein sets to music the popular liturgical hymn Yigdal, a poetic statement of the Maimonidean creed [thirteen principles of the Jewish faith] that often marks the end of the evening service. Bernstein's Yigdal was written for the United Synagogue Commission on Jewish Education and included in Harry Coopersmith's anthology, U-leshonenu rinah: The Songs We Sing (New York, 1950).
Lyrics
Sung in Hebrew
We exalt and praise the presence of the living God;
His existence and being transcend all time - was, is, and will forever be.
His essence is unity - His uniqueness lies in His oneness, He is unlike any other unity;
That oneness is inscrutable and without end.
Praised be His glorious name for all eternity.
Related Works
Psalm 148
Reenah
Bridal Suite
Halil: Nocturne
Simchu Na
Vayomer Elohim
Four Sabras
Silhouette (Galilee)
Hashkiveinu

Details
(1950) 2 min
Text
from Sabbath Evening service (H)
World Premiere:
May 1, 1993. *Kilbourn Hall/Eastman School of Music (A), University of Rochester, New York, NY, United States | Samuel Adler, Conductor; Eastman Players; Rochester Singers, Choir
Version Notes
*Premiere recording.
---
Purchasing Licensing Information
To perform Yigdal, please contact Boosey & Hawkes. For general licensing inquiries, click here.
Media
"Yigdal: A Round for Jewish Voices." Holograph score.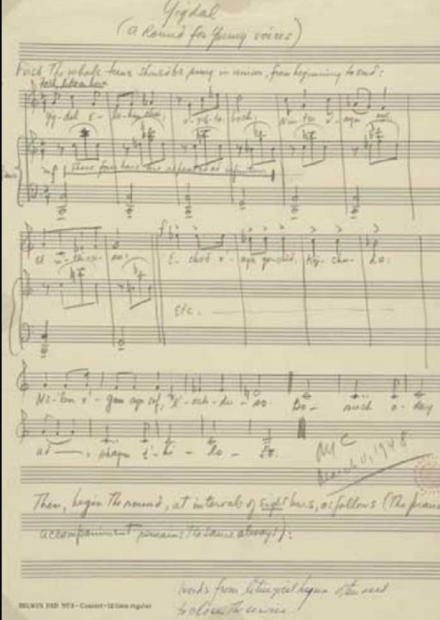 Library of Congress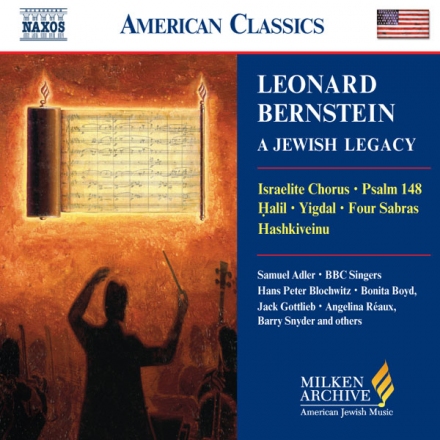 Milken Archive of Jewish Music
Bernstein: Yigdal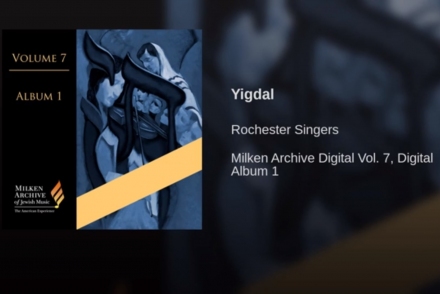 ℗ 2003 Milken Family Foundation